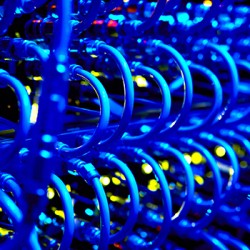 Go Virtual builds a new supercomputer that puts Denmark in life science's top league as one of the largest dedicated supercomputer of its type with about 49.000 CPU cores. Go Virtual provides Technical University of Denmark with complex high performance computing capacity on-demand through the cloud. Kongens Lyngby, Denmark, date, 2019 – Go Virtual today […]
We deliver complex high performance computing designed to solve the most advanced problems of today and to help you create the future without prototypes.
We give customers an edge in their market by speeding up their technology development. Our mission is to create a seriously great match between the real and the virtual. When the virtual is accountable enough to be real, we've made our point as a supercomputer system supplier. Delivered with satisfied results to customers world-wide.
GOTHENBURG OFFICE
Datavägen 21A SE-436 32 Askim Sweden +46 (0)31 748 88 70
STOCKHOLM OFFICE
Sales, +46 (0) 31748 88 70
DÜSSELDORF OFFICE
Kaiserswerther Strasse 115, 1st Floor D-40880 Ratingen Germany +49 (0)2102 420-862
DENMARK OFFICE
Go Virtual ApS Regus SØborg Automatikvej 1, 3 floor DK-2860 SØborg
Niclas Andersson
Deputy Director and Technical Manager, NSC, Sweden National Supercomputer Centre
As a Company GoVirtual has been very good. They do not need to be chased up. They are proactive in identifying the hardware issues before the customer. "GoVirtual are Customer Centric, in their approach, a breath of fresh air in the IT industry."
Jakub Bujalski
Principal Engineer Process R&D and Manufacturing Support Downstream R&D and Innovation
Waiting letter of recommendation.